Espresso Bar
La miscela tradizionale dal gusto morbido e corposo,
 ideale per ogni momento della giornata. 
Una pausa di note tostate e rotonde che delizia il palato 
con la sua crema dai toni mielati e bruniti e con tutto l'aroma 
del caffè di casa appena torrefatto, per dedicarsi una vera e propria pausa relax. 
Robusta dolce 50%
Arabica 50%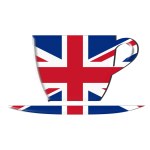 ENGLISH

espresso Bar
The traditional mixture from soft, full-bodied taste,
ideal for any time of the day.
A break of toasted and round notes that delights the palate
  with its cream by honeyed and burnished tones and full aroma
of freshly roasted coffee house, to devote a real relaxing break.
Robust sweet 50%
Arabica 50%